Fuel Systems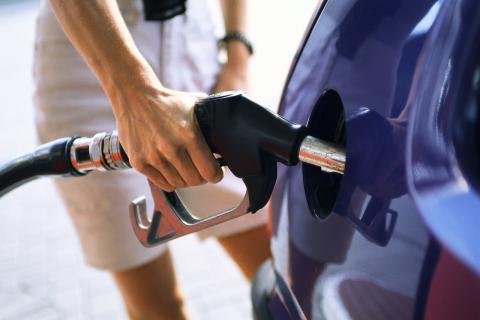 Large diesel vehicles need lots of fresh fuel to run properly. Diesel fuel tends to attract moisture, which can lead to microbial infestations that can grow within the entire fuel system. We at Diesel Works know what to look for in diesel fuel systems; we know how to get an infected system cleaned up, and we know what it takes to keep that system clean! It's imperative to keep water separated from the fuel, and you must change fuel filters regularly.
Keeping the fuel clean will prevent line clogs and any other contamination that could affect the injector pump or injectors leading to poor fuel mileage and rough running. Since this is such a priority item to be aware of, we strongly recommend that your fleet of vehicles have a Maintenance Plan. This will help you keep your vehicles properly inspected, filters routinely replaced, and can prevent costly unforeseen breakdowns and repairs. It can also help with your vehicle budget by spreading your maintenance costs across the entire year.
Your fuel system is critical to the reliable operation of your fleet. We at Diesel Works will be proactive to make sure your trucks stay on the road, producing income for your company!
At Diesel Works, your complete automotive care center in Fort Worth, TX we install only quality replacement parts. Give us a call at (817) 439-8664 and let us help keep you safely and economically on the road. We serve Fort Worth and the surrounding areas.